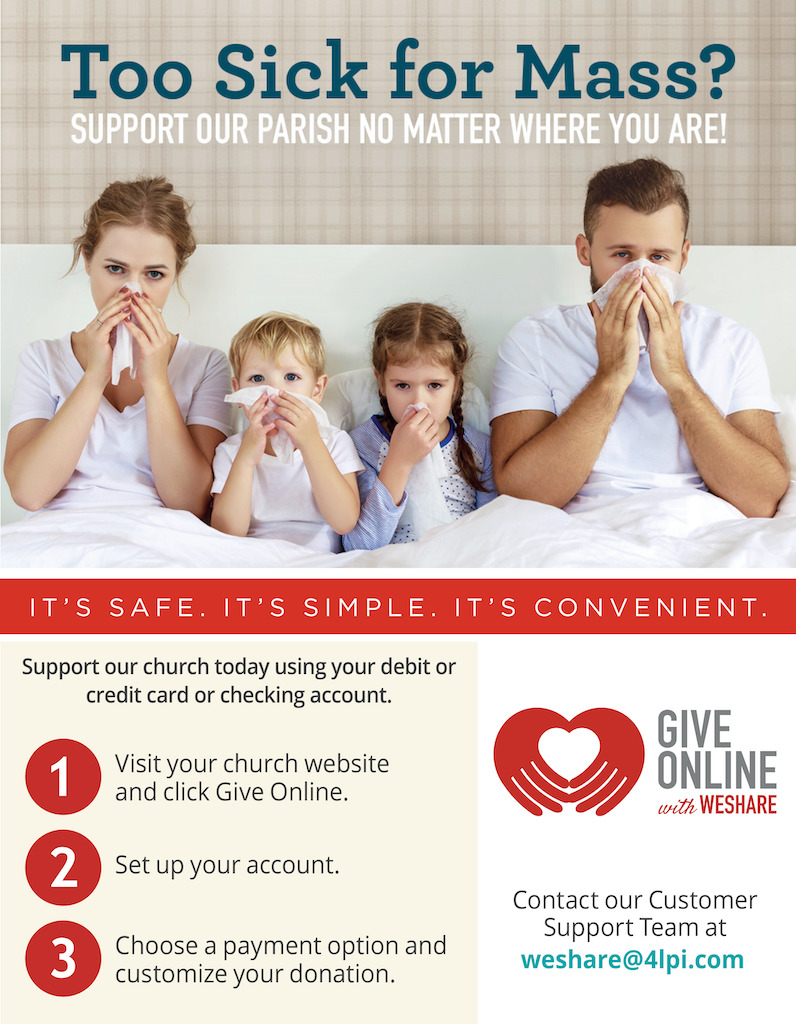 Did you know there is a way to make your donations to Saint John's online?

Online giving is secure, easy to use and convenient.
If you need help setting up an account you may call the rectory office at 786-8105 or the WeShare office at 1-800-950-9952 and they will be happy to help you create your account.
To create an account yourself online first read the instructions below.
Then click the link here to go to our Donation Page.
CLICK HERE FOR ST. JOHN'S DONATION PAGE
WE THANK YOU IN ADVANCE FOR YOUR GENEROSITY!  GOD BLESS
[pdf-embedder url="https://stjohnagawam.com/wp-content/uploads/2020/03/WS_Donor_Experience_NewUsers.pdf"]
[pdf-embedder url="https://stjohnagawam.com/wp-content/uploads/2020/03/WS_Donor_Experience_ReturningUsers.pdf"]