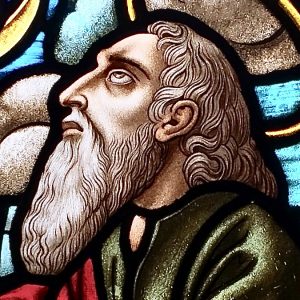 Religious Education
Welcome to the Religious Education Webpage!
At Saint John's we provide religious education to children and youth from preschool through Grade 11.
Grades Pre-K and Kindergarten: Our youngest students meet together Sunday mornings in the lower church. Here they learn about God through stories, songs, activities and crafts.
Grades 1-8: These students meet Sunday mornings in the lower church during the school year. We use the "Family of Faith" series by Sophia Institute, as well as other supplemental materials. Parents are required to attend as well, with alternating weeks of family activities and lessons with our adult catechists.
Grades 9-10: Ninth and Tenth grade students meet every other Sunday night during the school year in the Pastoral Center. 
Grade 11: Confirmation students meet every Sunday afternoon after the 10:30am Mass. We follow Bible Studies from Focus Ministries. Through the course year, we encourage the students to engage with their faith in a deeper way, taking the responsibility of their personal faith from their parents on to themselves.
First Communion Class: Second grade is very exciting and special! This is the year that most children will receive the Sacraments of First Reconciliation and First Communion. Before their First Communion, we train the students in either singing in the choir or Altar serving, so that they may begin to serve once they receive their First Communion.
Any child of any age is welcome to join our Religious Education program. If you have an older child that has not received the Sacraments, please reach out and we will work to get him/her prepared. There are many ways to come to Jesus, and many ways for a child to learn. If you have any questions, please contact me.
Click HERE for CCD REGISTRATION FORM.
Classroom Locations:
All classes are held on the St. John's campus located at:
833 Main Street, Agawam, MA  01001
Phone:  (413)786-8105, ext. 103
Email:  sje.religiouseducation@gmail.com
Please contact our Parish Office at any time if you have questions about our Religious Education program, whether you wish to join, visit us, or volunteer. Call the Office and we will be glad to answer your questions.